The new bitcoin update, called Taproot, has been live since November 14. It brings more security and flexibility, and it will change a lot for cryptocurrencies.
It has been since 2017 that there has not been a huge improvement for bitcoin. Taproot, the new update of the most famous cryptocurrency in the world, has come to solve it. Discussed and expected since 2018, it is now active on the blockchain.
But Taproot isn't just an update – it's primarily a major protocol change for bitcoin. This new version of the blockchain is already having a considerable impact on the way cryptocurrencies work and how secure transactions are.
A bitcoin // Source: Thought Catalog / Unsplash
Main root, what is it?
Taproot has been active since November 14 and there are many new features in the update. Taproot's main goal was to make the blockchain more secure, faster, and more capable of accepting a large number of transactions.
The most notable change is the adoption of a new authentication protocol. Bitcoin thus leaves out the ECDSA cryptographic system (for "Elliptic Curve Digital Signature Algorithm"), which it had used until then, for the Schnorr signature system. This new protocol allows completing complex transactions faster, taking up less space in a block.
These complex transactions, which sometimes require multiple signatures to complete, are now indistinguishable from other transactions on the blockchain, an improvement appreciated by those seeking more privacy. They are now less cumbersome on blockchain.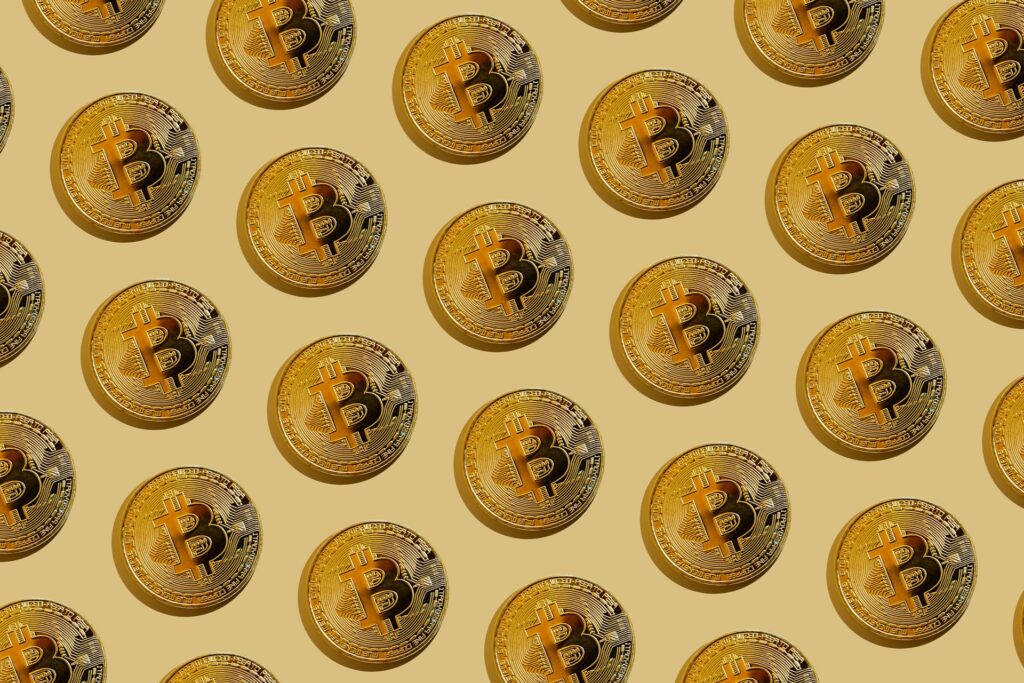 Bitcoin // Source: Jeremy Bezanger / Unsplash
What will Taproot change in bitcoin?
Taproot will help establish more, more flexible and faster smart contracts on the blockchain. Smart contracts are contracts that are automatically executed as soon as pre-established conditions are met, without having to resort to a third party.
The popularity of smart contracts has allowed the creation of an entire autonomous economy: the DeFi sector, decentralized finance or even Dapps, decentralized applications, are based on this type of contract.
So far, the sector has mainly developed on the Ethereum blockchain, which is faster than bitcoin, or Cardano, whose DeFi ecosystem is already very active. The arrival of Taproot, by decongesting the blockchain, will allow bitcoin to find a place in this booming sector. The update did not stop attracting investors: After a few days of falling, the price of bitcoin began to rise again at the time of the update.
Photo credit of the one:
Nino Barbey for Numerama
The continuation in video
Rank Math Seo Pro Weadown, Wordfence Premium Nulled, Yoast Nulled, PHP Script, Fs Poster Plugin Nulled, Astra Pro Nulled,Woodmart Theme Nulled, Wpml Nulled, Avada 7.4 Nulled, Woodmart Theme Nulled, PW WooCommerce Gift Cards Pro Nulled, Elementor Pro Weadown, Newspaper – News & WooCommerce WordPress Theme, Nulledfire, Slider Revolution Nulled, Elementor Pro Weadown, Jnews 8.1.0 Nulled, WeaPlay, Business Consulting Nulled, WP Reset Pro, Newspaper 11.2, Flatsome Nulled, Woocommerce Custom Product Ad, Premium Addons for Elementor, Jannah Nulled, Consulting 6.1.4 Nulled, Plugins, WordPress Theme, Dokan Pro Nulled