Now that summer is over, you're probably wondering when to stop mowing your lawn for the winter. By stopping mowing at the right time, you will allow your lawn to recover throughout the season and promote healthy growth by spring. This is especially important if you want to learn how to make grass greener or how to properly aerate your lawn.
As a general rule, cutting the grass too short or too often can do more harm than good, especially when the lawn has gone dormant. Grass hibernates to protect itself from cold or extreme weather temperatures. In addition, this reduction in grass growth typically occurs when daytime temperatures remain below 40-50°F. Of course, this also depends on where you are and can subsequently happen earlier or later during the season. This is why knowing the signs of a dormant period and when to stop mowing your lawn is essential to keeping your lawn in good condition.
So, if you want to know how to winterize your lawn to keep it in top condition, find out when you should stop mowing your lawn for the winter.
Don't forget to also check out the 7 Lawnmower Mistakes You're Probably Making Right Now, how to mow your lawn and how much you should water your lawn to keep it green, according to experts.
When should you stop mowing your lawn for the winter?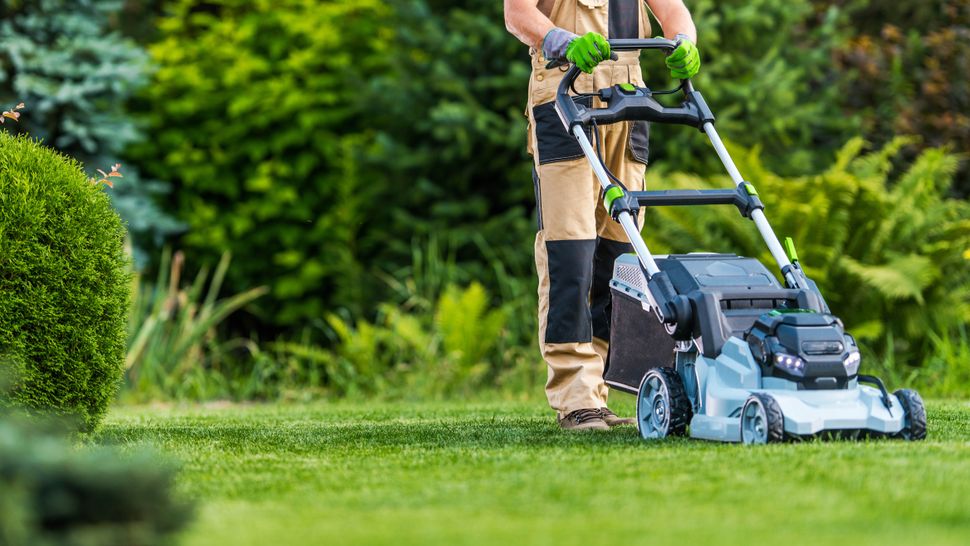 Man mowing the lawn in the garden (Image credit: Shutterstock)
According to experts, you should stop mowing your lawn as soon as the grass is dormant and the temperature drops below 50°F. For most regions, this is usually the end of October or November. However, if your garden is usually damp (and not frosty), you can mow until the end of November. And for those who live in drier climates or regions, mowing later than November is fine.
Before winter, carefully mow the grass until it is cut to a height of about 2.5 to 3 inches. If the blades of grass are too short, your lawn may be deprived of the nutrients it needs to thrive during its next growth period.
Once you've stopped mowing for the winter, be sure to pick up any clippings, leaves, organic matter, or any debris from the grass. This allows the lawn to get the air and nutrients it needs to survive during dormancy.
As a general rule, once you've survived the first long frost, your grass becomes dormant and doesn't require further mowing until spring. This is also the best time to learn how to plant grass seeds or even lay down turf and improve your yard. These tips will help your lawn stay healthy, green and lush in the new year.
Can I mow my lawn after a frost?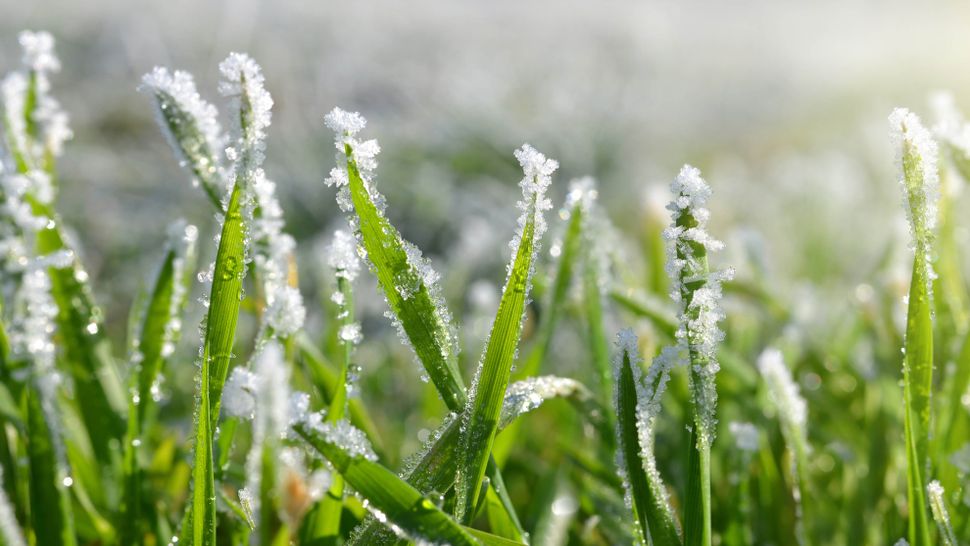 Hoarfrost on blades of grass (Image credit: Shutterstock)
If you must mow your lawn after a frost, avoid mowing your lawn when the temperature drops below 40°F. Always wait until traces of frost have completely thawed and wait for the grass to dry. Mowing the frozen grass will cause the ice crystals to penetrate the cell walls around them, eventually destroying the cells. This often results in unhealthy or brown grass down the road.
Lawn mowing tips for winter
Always make sure the grass is dry before you mow.
Always make sure the blade is sharp when you mow your lawn to get a clean cut. When in doubt, learn how to sharpen your lawn mower blades for the best results.
Always collect grass cuttings and never leave long cuttings on the lawn as they will dry out and turn yellow. Throw in compost or use instead of mulch
Do not step on frozen grass as this may damage the blades. But if the grass is strong, the snow will not hurt it.
Today's best robotic lawnmower offers