The Wall Street Journal collects the major projects of the multi-billionaire.screenshot: wsj.com
The billionaire continues his disproportionate projects and eccentric ideas.
Elon Musk's calling card is growing. The CEO and co-owner of Tesla, Twitter, SpaceX, and the Boring Company appears to want to add an additional title to his resume: city owner.
However, the ambitions of the eccentric multi-billionaire in Texas draw some criticism.
"Do we really want him to run his city?"
Nikki Main, American journalist
What is he going to do?
Elon Musk would have utopian projects for his city. In pastures and arable land outside the Texas capital of Austin, on the banks of the Colorado River.
This city should be adjacent to the Boring and SpaceX facilities that are currently under construction.
"Utopia is a project of a possible and future, but most often fictitious form of life or social structure, not related to modern historical and cultural conditions."
source: wikipedia
Apparently, Musk's ex-girlfriend, singer Grimes, as well as the controversial Kanye West, will also be involved in discussions around a possible Elontown.
According to American media, the Twitter boss has long dreamed of building his own city. In addition, a few years ago, he helped his brother Kimbal think about creating an "autonomous community."
Where
News

?

Thanks to the Wall Street Journal, we've known for years that the multibillionaire wants to house his employees in Texas. But American reporters investigated the bigger plans and revealed them last Thursday.

"They want it to be kept secret. They want to do something before anyone really knows what's going on."

Chap Ambrose, resident

Neither Elon Musk nor Steve Davis, Musk's relative and president of The Boring Company, was willing to talk about these projects when asked by reporters.
OUR
Name

from the city?

Not Elontown or Muskville, but Snailbrook.

The name is said to be an allusion to the Boring Company's mascot, Gary the snail (in reference to the cartoon SpongeBob SquarePants).

When Musk's company began digging tunnels in 2016, he asked employees to build drills that move "faster than a snail."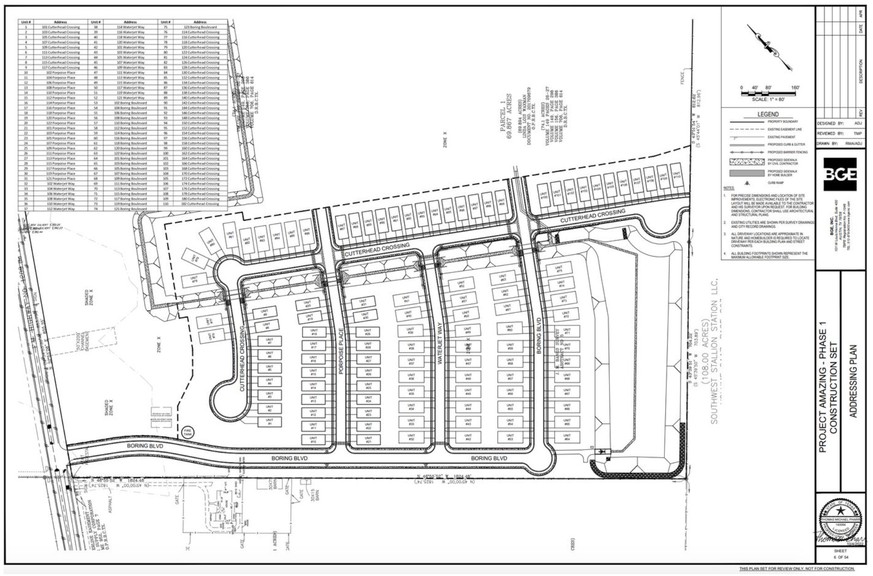 The Snailbrook area, located near the Boring Company shipyard. Apparently, there are plans to build another 110 houses near the land.screenshot: wsj.com
For what

does he do it?

In meetings with Texas landowners and real estate agents, Elon Musk apparently described his plan: a kind of utopian town where his employees could live and work without leaving the premises.

It is also planned to train the children of employees. To do this, the house, located on one of the purchased plots, needs to be converted into a Montessori school.

But Musk is no doubt also looking to consolidate the sites of neighboring companies in Texas. Drone footage and YouTube videos of worried locals show tunnels being built between the SpaceX and Boring Company sites under a public road.
How are you
expenses

?

The volume of investments and sponsors are unknown. Elon Musk isn't known for being outspoken, so it's no surprise that we also don't have reliable information on the actual size of Elon's hometown, Snailbrook.

The median monthly rent in Bastrop County is around $2,200, according to a WSJ poll, and Musk would like his aides to live cheaper there. The billionaire's plans include about $800 a month in rent for one and two bedroom homes. Important detail: Employees will have 30 days to leave their accommodation if they are fired or terminated.
This
good idea

?

Opinions on this matter differ. There is nothing wrong with creating affordable housing. The only question is what are the risks and undesirable consequences. Is it reasonable for a private entrepreneur to establish a monopoly of power over the territory in order to further profit from the workers?

American journalist Matt Stick of New York Magazine defends a clear position:

"Elon Musk has always wanted to have almost total control over the unfortunate people who work long hours at his various companies."

Company cities have a long history in the United States, as the Gizmodo tech blog reminds us. Their origins date back to the early 19th century, when the American coal, steel, and textile industries were booming.

Already then, companies forced their workers to live in cheap housing and sent their offspring to group schools where they were raised.

In recent years, Musk has reportedly been increasingly seen as a right-wing "taskmaster," firing employees at will, hating safety rules, encouraging discrimination in the workplace, and seemingly believing that laws don't apply to people.
What do you think
residents

?

Some fear the new projects will jeopardize the quality of the Colorado River and the water table that feeds local wells. More recently, Boring reportedly applied to environmental authorities for permission to dump up to 140,000 gallons of industrial wastewater (529,900 liters) per day.

Texas State Senator Sarah Eckhardt, upon learning of the concerns, is demanding a public hearing. However, she is not going to kick Musk out of town.

"We can force him to be a good member of society, a good neighbor and respect the law. And I think it's worth it."
mask ever
right

build your city?

No. The affected Texas county, Bastrop County, has yet to receive an application from Musk to join the city. This would require a minimum of 201 residents and the approval of a district judge. The Twitter boss reportedly met with Kanye West, as well as West's architect and current wife Bianca Censori, in 2022 to "introduce city planning concepts faster."

According to a WSJ source, these discussions focused on general ideas as well as "visual models" without leading to specific plans. Some major projects of Elon Musk were never implemented, the journalist emphasizes, referring to the billionaire's promises to solve traffic problems with the help of tunnels.
For what
in Texas

?

Musk opened his new Tesla "Giga Texas" plant in April 2022 in the southern US state. This large factory, located outside of Austin, is considered the production center of the Model Y and the future base of the cybertruck.

In neighboring Bastrop County, the Boring Company is currently building a new warehouse, while SpaceX is building a 12-hectare facility. The proposed site in Snailbrook is only "half a mile up the street".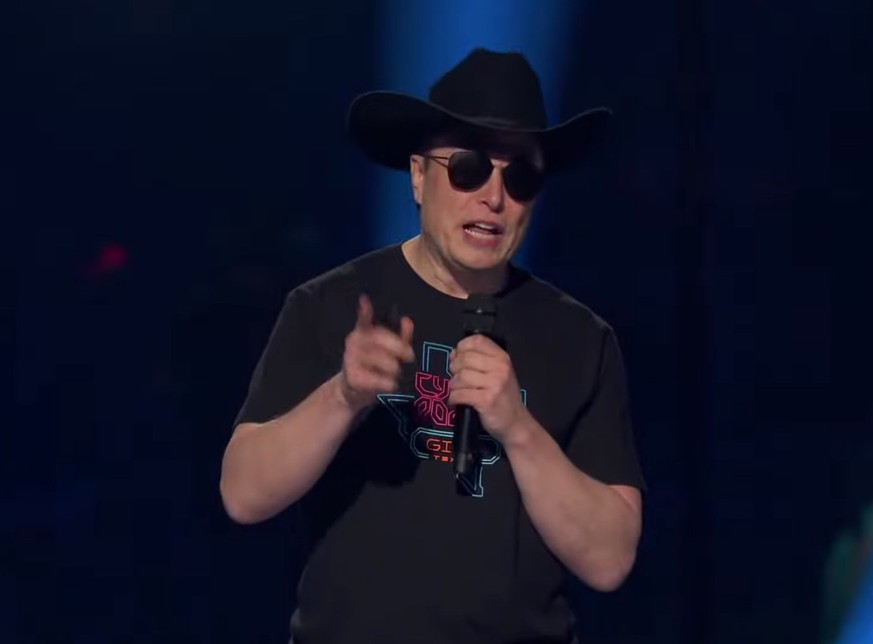 Elon Musk addressed the participants of the grand opening of the Gigafactory Texas in April 2022.screenshot: Youtube
When Musk moved to Texas with his Tesla and Boring Company businesses in 2021 during the coronavirus pandemic and left his longtime native California, he said he had lost patience with local rules and regulations. Indeed, his new home in the far southern United States has lax building laws and few environmental regulations. And most importantly, as a billionaire, he pays much less taxes.
To be fair, it's worth mentioning that Tesla is also continuing its expansion in California, with Palo Alto now considered the main tech headquarters. However, the group's headquarters remain in Texas.
How many
Earth

Does Musk own property in Texas?

Over the past three years, corporations associated with Musk or his business have purchased about 3,500 acres of land in the Austin area, according to official documents. This would represent an area of ​​8,750 square kilometers.

Local officials told the American newspaper that they heard the billionaire owned 6,000 acres of land in the area, seven times the size of New York's Central Park.

In many Texas real estate transactions tracked by the WSJ, sellers were required to sign confidentiality agreements.
Or
reside

Elon Musk?

Property purchases made so far appear to include plans to build a private residence for a major tech guru that will be located away from the main location. In 2020, Musk revealed that he lives in a $50,000 house he rented from SpaceX. And this is in the village of Boca Chica, on the shores of the Gulf of Mexico.

However, according to investigators, his primary residence is actually a friend's villa in Austin.
Sources