News Windows 11: Prepare for changes in the coming days
Published on 28.02.2023 at 15:06
Share :

Windows 11 is constantly evolving! Microsoft's latest operating system hasn't been able to achieve the success it deserved upon release, but the American company is getting better and better at selling Windows 11. Here are all the new features in early 2023.
Artificial intelligence at the heart of Windows 11
Windows 11 has been rolled out to our PCs for over a year now. Although Windows 10 is still a great success, Microsoft is trying to move users to their new OS. Today, Windows is still trying to innovate, thanks in part to the power of artificial intelligence.
With a new interface and new features, Windows 11 has won over many users, but some opponents are still too attached to the penultimate version of the OS.
Microsoft recently announced the launch of its new AI-enabled Bing browser. Some lucky ones have even been able to try out this new version of Microsoft Edge in preview, and the results are more than promising. The AI ​​acts like a real co-pilot during your online interactions. This allows you to refine your research, answer your questions more easily, and make it easier to get detailed answers.
While search engines are currently driven by keywords, Microsoft is opening up a whole new era for us with its own addition of artificial intelligence to your Edge search engine. From now on, Bing Browser will be integrated directly into the search bar in the center of the taskbar. Microsoft's goal is primarily to make information easier to access, as well as to model an interface that will always be suitable for both PC users and beginners.
Microsoft wants to roll out a version of Windows 11 that is much more efficient and intuitive than the previous one, and the addition of AI is primarily aimed at that.
Communication with iPhone and other smartphones
Microsoft is using this big update to bring connectivity between Windows 11 and iOS smartphones. Microsoft finally decides to remove the barriers between its ecosystem and Apple products, and now you can connect your iPhone to your Windows 11 computer to share your photos and videos through improved iCloud integration.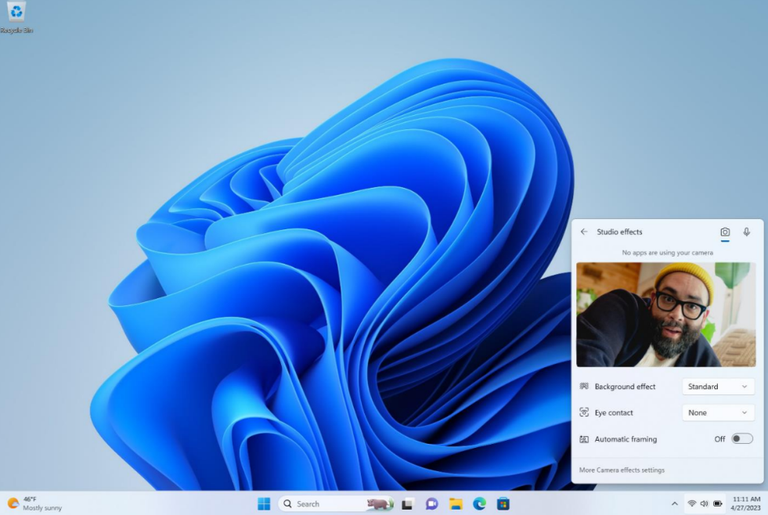 For Android smartphone users, Windows 11 is about to get even better! Windows allows you to view and share your content directly through the Microsoft app available on the Google Play Store. Microsoft promises many benefits for Android smartphones with this update, including easier and faster file transfers.
Other new features expected in Windows 11
For remote workers, Windows 11 will offer additional features for video conferencing. It is through the downloadable Windows Studio Effects software, available since last year, that Windows will allow you to use artificial intelligence to fine-tune audio and video quality. Visual effects such as depth of field, noise reduction and other improvements will be added to the feature stack.
When Windows 11 was launched, Microsoft decided to pre-install Microsoft Teams directly on their operating system. To make everything more harmonious, this update will improve software integration into the OS with a preview of your audio and your webcam before entering a video conference.
As for the widgets available on your Windows 11 PC via the taskbar, things will be more easily customizable and accessible. Whether it's real-time information, the weather, or access to various software, this version of Windows 11 is under the mark of customization.
For creators or anyone who needs to capture content from the web, Windows 11 now allows you to capture video directly with the built-in capture tool. With the keyboard shortcut Windows + Shift + S, you will have the choice between simple screen capture and video capture.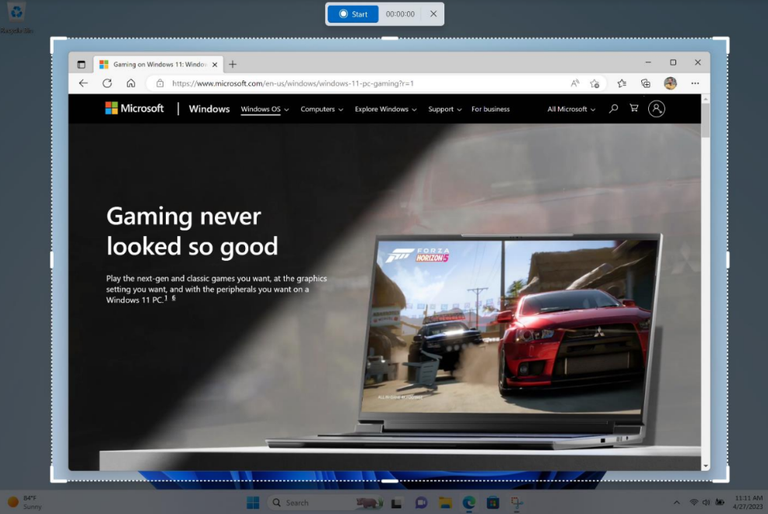 Notepad FINALLY redesigned! Now you can customize it better and also create tabs to better organize your text. Windows touts this as a great developer tool, but for now, anyone can use it.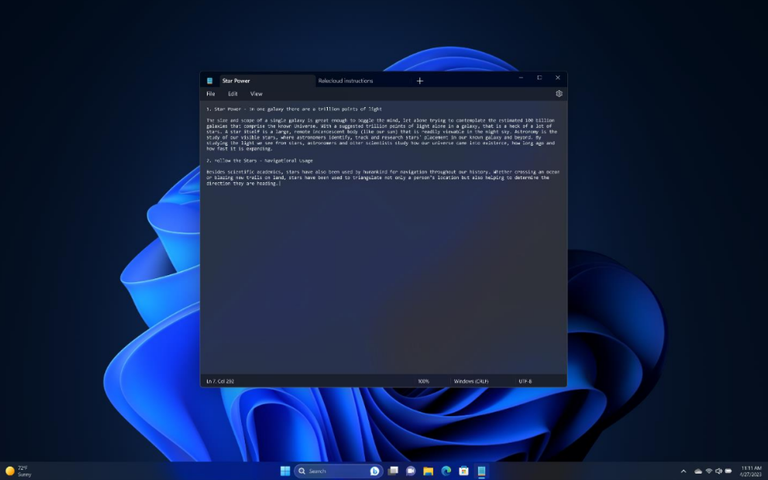 To take advantage of all these new features, the update will be available throughout March from the Settings tab and then from Windows Update.