The technological giant Microsoft unveiled this Thursday Windows 11, the operating system which is to replace Windows 10 after six years of service.
A new "look & feel": the start screen in the center
A renewed operating system of course comes with a refreshed look. The most striking new feature on first use is that the start screen has been moved to the middle. No worries: if you prefer the lower left corner as usual, you can change this setting.
Microsoft is convinced that navigation, traditionally a sore point for Windows, will now be smoother and more intuitive and that it will be easier for users to organize their activities. Thus, there are now more options for organizing the different open windows on a screen.
In terms of design, the corners of the windows are rounded and there will be a whole slew of new icons. The Windows logo has been simplified to become a simple square window.
Funny detail: the start-up sound is also different.
The focus is on the chat via Teams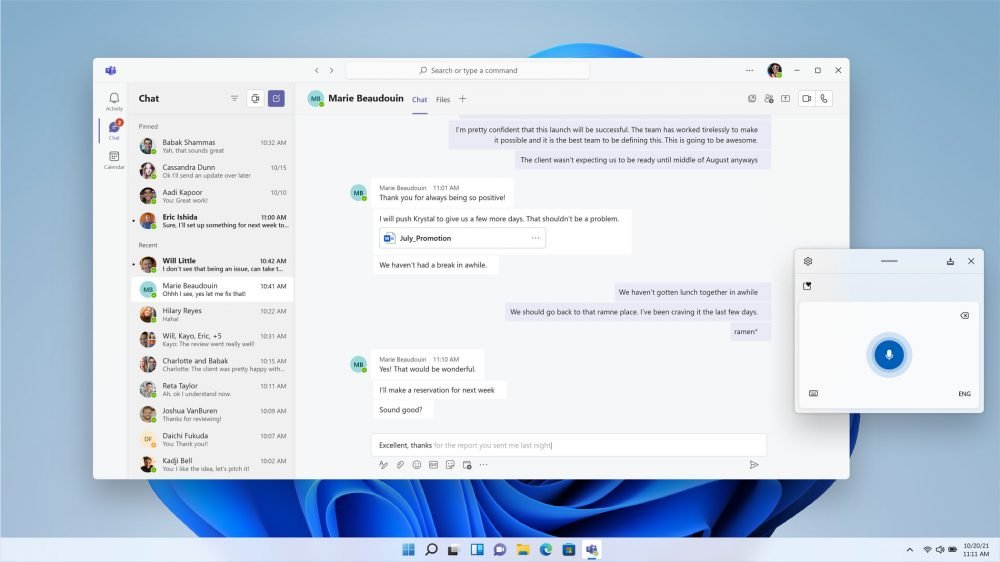 Microsoft Teams, the video conferencing app that previously targeted primarily business users, has received a major update to make it a much larger chat app, for both business and private conversations.
Microsoft therefore hopes that Teams will also be used for conversations with friends and family, in line with the success achieved by Zoom. Perfect illustration of the central role that the video chat application now receives: no need to download Teams, it will be fully integrated into Windows 11.
Finally, there is also a universal mute button in the taskbar, with mute having become an important feature in the age of the coronavirus, which comes with a lot of video chat conversations.
Android apps will run directly on Windows, with help from Amazon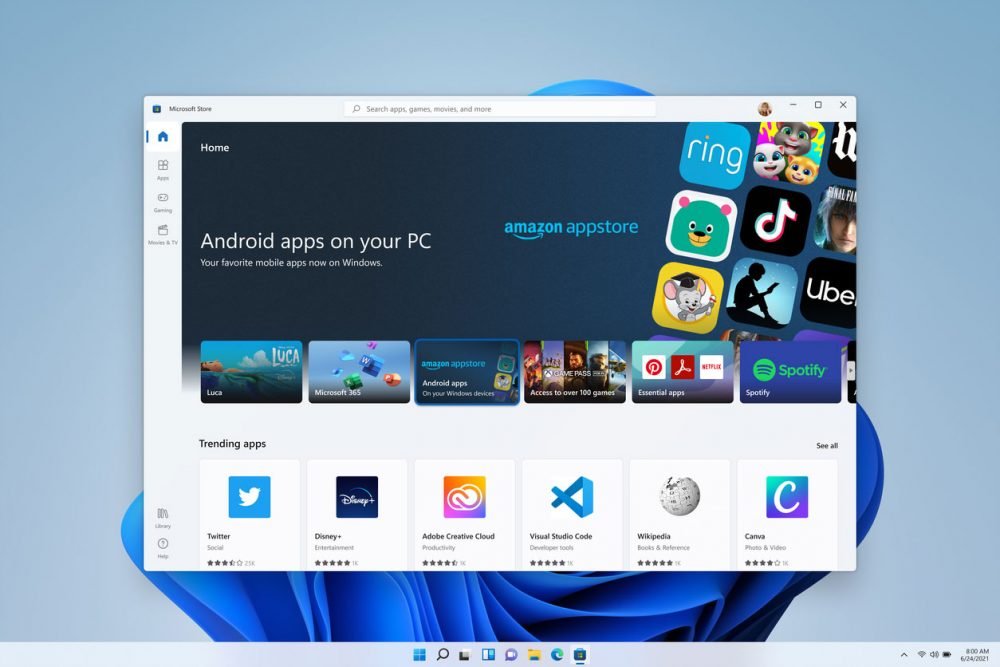 Applications for smartphones running on Android will be accessible directly on the Windows 11 desktop, thanks to a partnership with the Amazon application store. More concretely, this means that you will be able to consult applications like TikTok on your laptop.
Microsoft intends to position itself as the "most open" of ecosystems, in which the user must be able to easily connect his smartphone to his PC, CEO Satya Nadella told the Wall Street Journal. A nod to Apple and Google, who prefer to keep their users in their own world.
Read also: