The winter 2021 sales are apparently ripe for deals on both LED and OLED TVs, of all sizes, and for all budgets. Likewise with the sound bars which are in the spotlight at many dealers. This morning we have therefore taken a look at the most interesting offers to offer you this selection.
Whether it's getting the most out of your gaming consoles, watching your movies in large format and high resolution, or simply replacing an aging TV, these winter sales are probably the best time to invest in up-to-date hardware. . In any case, here are the models we are offering you today. They are still in stock at the merchants concerned and benefit from great discounts.
The best deals on 4K LED or OLED TVs under 50 inches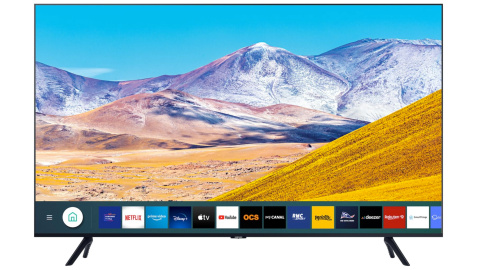 Buy the Samsung 43-inch 4K LED TV for € 449.00 instead of € 597.00 at Boulanger
Let's start our selection with this Samsung TV in 43 diagonal (108 centimeters), which offers a native resolution in '4K UHD or 3840 x 2160 pixels' ", with a display frequency of 60 Hz. It is ideal for playing video games, both with the PS4 / Xbox One generation and with the PS5 / Xbox Series generation, most games of which will peak at these definition and fps levels.
Obviously, the television is on board a Tizen connected TV system which gives access to a large number of applications, including the main streaming services (netflix, Amazon, Disney +, …). This Samsung UE43TU8005 of the year 2020 is offered with a discount of almost 25%. A case therefore if you have a small budget but want to stay on a brand of confidence.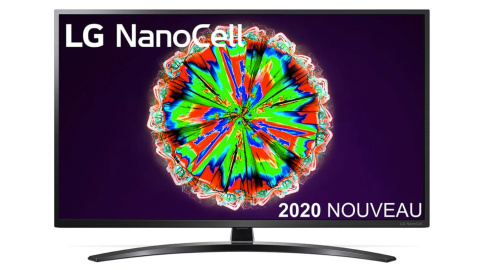 Buy the LG 43NANO79 4K 43-inch TV for € 449.99 instead of € 649.99 at Darty
A real direct competitor of the previous model, the 43NANO79 model also offers a 43-inch (108 cm) screen display with Ultra HD (3840×2160) resolution and a 60Hz refresh rate. The TV also offers three HDMI 2 ports and three USB ports. This Smart TV is also Dolby Vision and Dolby Atmos compatible. Google Assistant and Alexa are also integrated. A TV that will do very well for PS5 and Xbox Series games and which for the moment is at a really very interesting price.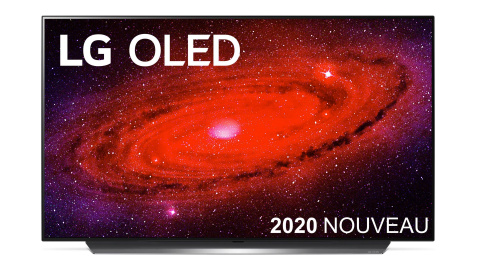 Buy the LG OLED48CX6 OLED TV at € 1390 instead of € 1790 at Boulanger
If you're less on a budget (clearly) but looking for the best for your living room, here is THE most impressive model of the start of the year. 121 cm (48 ") 4K OLED panel with UHD 3840 x 2160 pixels resolution, GSync and Adaptive Sync compatible and with a sweep frequency of 120 Hz. And to make the most of it, LG has equipped its model with HDMI 2.1 connectors, or the latest generation capable of increasing both frequency and resolution. The same that equips the latest models of graphics cards such as the latest generation consoles.

The best deals on 4K LED or OLED TVs up to 65 inches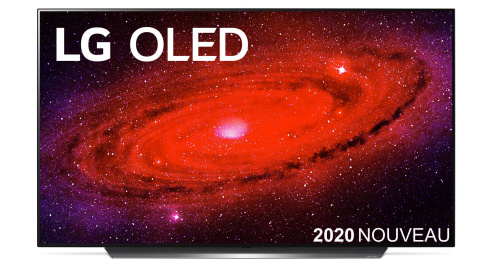 Buy the LG OLED65CX6 OLED TV at 2290 € instead of 2999 € at Boulanger
Once again, the CX series sets the benchmark in today's market. A high-quality OLED panel, this time in 65 inches, with a UHD 3840 x 2160 pixel resolution. You also benefit from a complete connection with 4 HDMI 2.1 connectors, 3 USB ports, but also a 40 Watts RMS audio system, with compatibility Dolby Atmos. Here again the characteristics are perfectly tailored for the new generations of consoles as for the last generation PCs.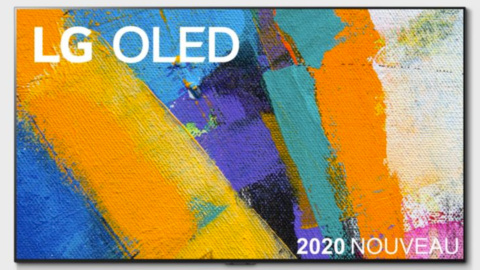 Buy the LG OLED65GX6 OLED TV at € 2490 instead of € 3499 at Boulanger
Let's finish this selection with the top of the range from the LG brand, also on a really interesting promotion. The OLED65GX6 offers a higher finish than the CX model, with an almost invisible stand, and adds to all the CX features a more elaborate sound system, with 50% more amplification for a total of 60 Watts RMS. Obviously, gamers will find a 4K UHD image with a frame rate of 120 Hz, as well as compatibility with technologies. GSync, FreeSync and Adaptive Sync. Great art for an easy budget.

The best deals on soundbars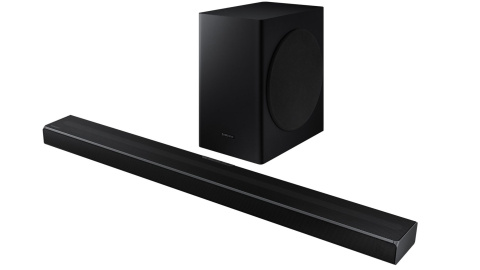 Buy the Samsung HW-Q60T soundbar at 399 € instead of 499 € at Boulanger
Boost the sound of your TV with a quality sound bar. The Samsung model mainly ensures thanks to a very powerful system (360W in total) and balanced. The rendering of frequencies remains natural even when the volume is raised to the highest. As for connectivity, you have the choice since the bar can be connected via the HDMI in, HDMI out ARC or optical ports, while the bar also offers a USB port and a Bluetooth wireless link. You can also enjoy it by streaming music from a computer, smartphone or tablet.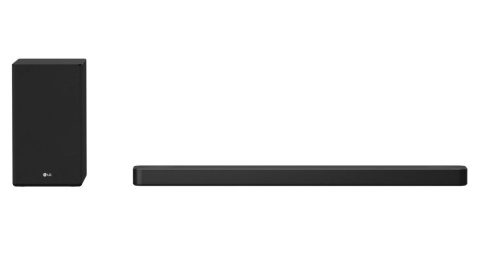 Buy the LG SN8YG sound bar at 449 € instead of 599 € at Boulanger
A little more upscale than the previous one, the LG SN8YG ensures compatibility with Dolby Atmos and DTS: X spatialization treatments, and above all offers high-resolution sound management that audiophile enthusiasts will appreciate. In addition, the LG bar takes advantage of the automatic calibration according to the volume of your room listening thanks to the AI ​​Room Calibration function. Power is also not left out since the SN8YG displays a total of 660 Watts of amplification, which greatly exceeds what your television offers. Obviously, for connectivity, you will benefit from HDMI, HDMI Arc, with HDR and 4K Passtrough compatibility, but also optics, Bluetooth 5.0 and WiFi. Note also that the bar reads directly many audio formats including mp3, Wave, AAC, Flac, etc.… A great addition for your TV, whether listening to music, movies or video games of course.

To read also:

By oliveroidubocal, Writing jeuxvideo.com
MPTwitter