In a world driven by content and video, it can be difficult for creators to stand out from the crowd. The key to creativity and consistency is to find a unique voice and always have something new for your audience.
This is almost impossible to do with clunky, difficult-to-use tools for creating, managing, and editing content. When creating your next content masterpiece, every second counts, and spending hours trying to figure out complex tools or switching between programs to make sure everything works together is a recipe for disaster.
Wondershare has been building industry-leading programs and the latest version of their UniConverter for years. (will open in a new tab) A newly released app with many new features for content creators of all industries and skill levels.
Nowadays, every industry is using video to increase audience engagement. Business marketers need audio and video recording for training materials, product resources, sales support, and more.
Meanwhile, content professionals and even those just starting out are trying to upload, convert and edit files to help them create their next masterpiece.
And it doesn't stop there. Working and studying from home has become a new way of life for many people around the world who need the ability to record meetings, webinars and other learning resources, communicate more effectively and streamline workflows. When it comes to audio and video, if the files are too big, or the format doesn't match, or if the video has a watermark somewhere, it can be even more difficult for creators to create their content.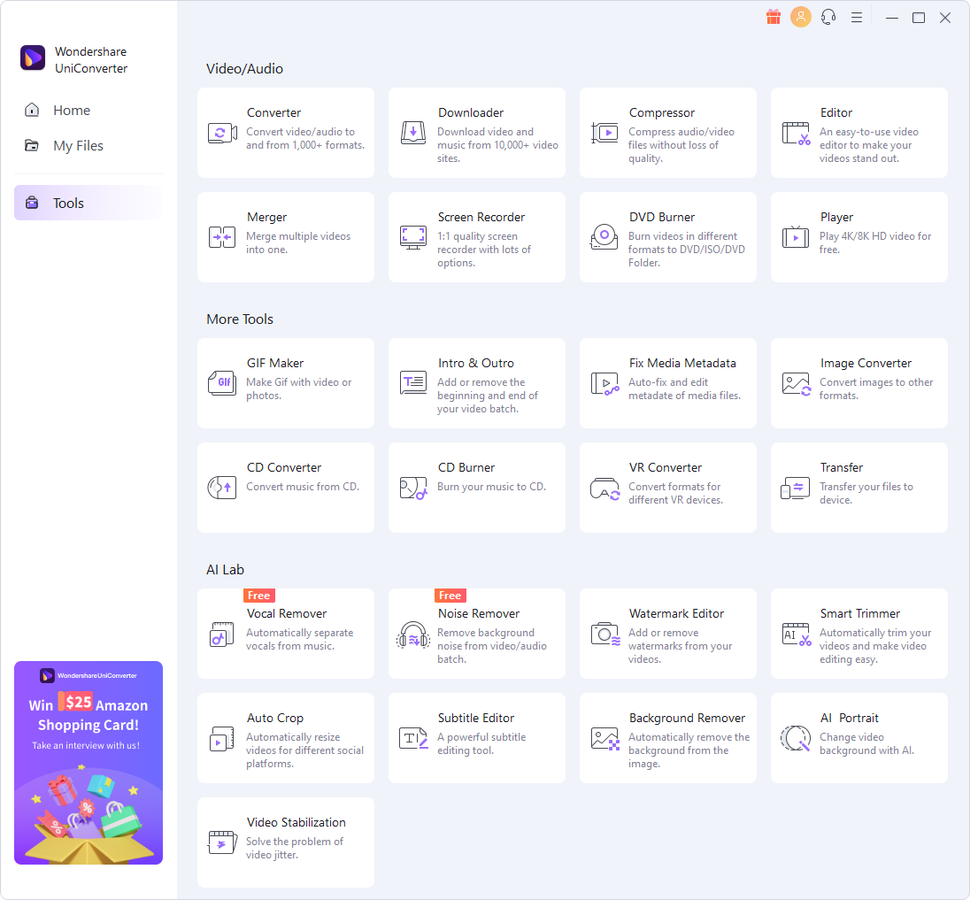 (Image credit: Wondershare)
This is where the magic of UniConverter 14 comes into play. One of the biggest updates for this release are the new AI-powered audio features. Wondershare uses the power of artificial intelligence to enhance vocals in video content by intelligently removing background noise such as rain, wind and car sounds, great for everything from conference recordings to podcasts.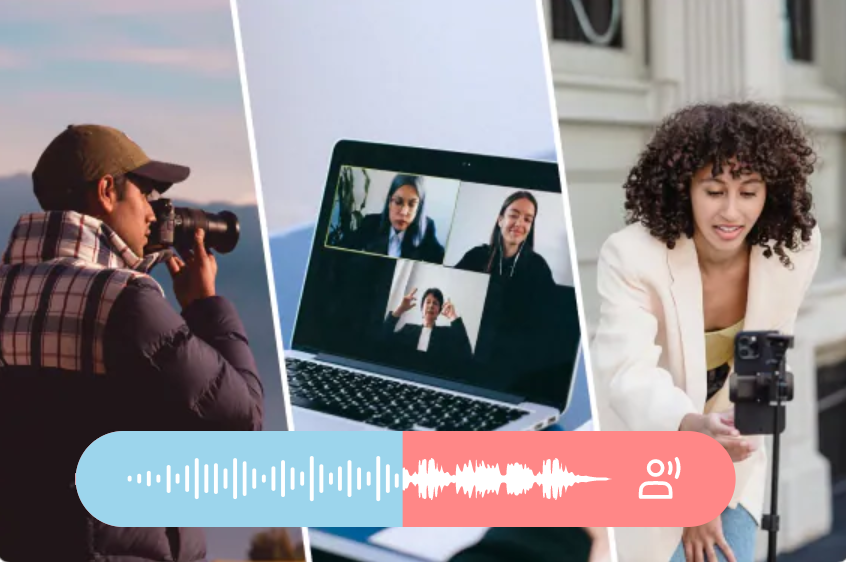 (Image credit: Wondershare)
The Vocal Separation feature allows you to separate vocals from background music to make creating your next viral music video even easier.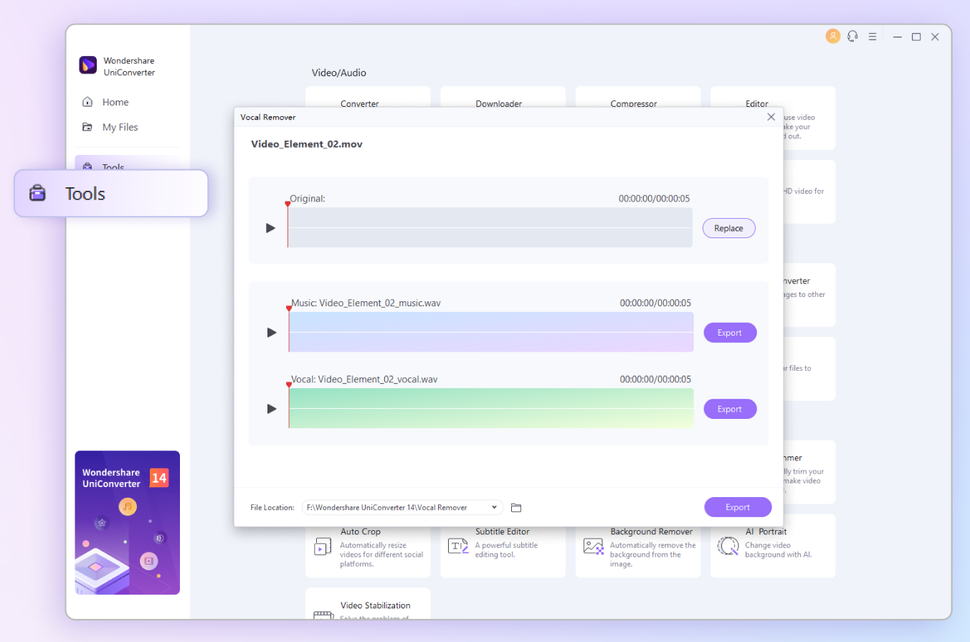 (Image credit: Wondershare)
Speaking of videos, this version also has a lot of new video features. Conversion speed increased by 50%. Support for full-process GPU acceleration of 4K and 8K HDR HD video, as well as simultaneous GPU acceleration for multiple files and GPU batch processing, make every video editing process more efficient.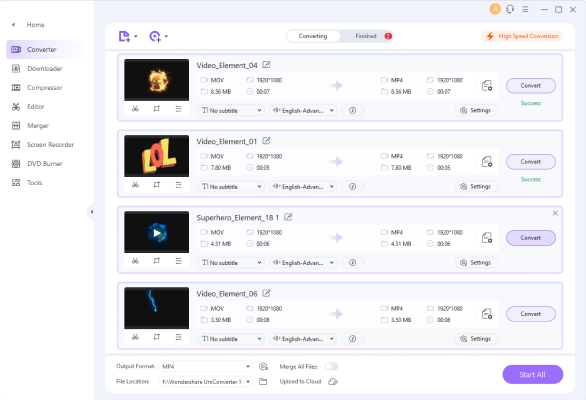 (Image credit: Wondershare)
All this means that converting multiple files at the same time will be much smoother. Support for lossless compression and playback has also been improved for over 1000 video formats, including RMVB.
To make using UniConverter hassle-free, Wondershare has updated the user interface to be clearer and easier to use.
All the other great features of UniConverter are still available, like the ability to record videos, download them from your favorite video sites, save and manage video files, and even burn DVDs for those who still use them.
There are many tools to look for in video conversion software when you are deciding what to invest in. How to best video converter (will open in a new tab) for creators of Wondershare UniConverter is an easy choice with all the features listed below.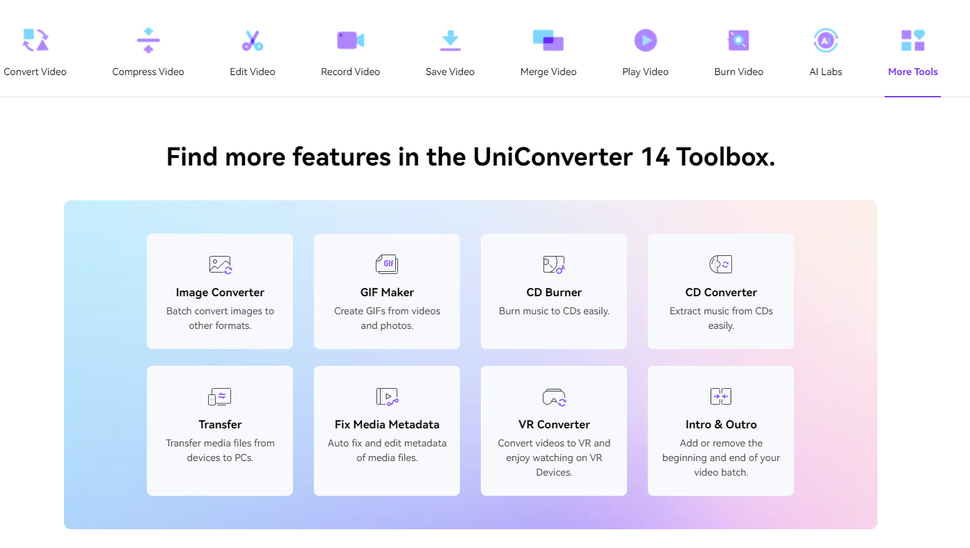 (Image credit: Wondershare)
No one in the content industry will say it's easy, but don't give up. When you choose the right tool like UniCoverter which is easy to use yet full of features, you will be able to create quality videos even with a low learning curve. UniConverter is available on Mac or PC and is fully compatible with Windows 11. Download it for free. (will open in a new tab) today to try it for yourself.