Game news Xbox: 9 games to watch in September 2022
Published on 09.02.2022 at 11:26
Have an Xbox? Be happy. In addition to the regular treat of Game Pass, the Microsoft public will be able to fall back on some very interesting games over the next few weeks: enough to make them forget about the start of the school year, reopening, and everything else. these things of life. Be happy, they tell you.
Summary
JoJo's Bizarre Adventure – All Star Battle R

Train Sim World 3

steel rise

Metal: Hellsinger

SBC 22

soul

Session

FIFA 23

Goat Simulator 3
JoJo's Bizarre Adventure – All Star Battle R
Ten years after its release on PlayStation 3, this action-packed fighting game is back in its definitive edition for home consoles, and it's safe to say there's plenty to do. In the program: fifty different characters from the famous franchise, skills to choose from to optimize your combat, slightly updated and improved gameplay, a variety of game modes (for example, the All-Stars Battle mode that allows you to relive the events of the anime or the versus mode 1 on 1, 2 by 2 and even 3 by 3), not to mention nice graphical anti-aliasing. In short, there is a lot to do, as we told you.
Pre-order JoJo's Bizarre Adventure All Star Battle R on Xbox for €49.99.
Train Sim World 3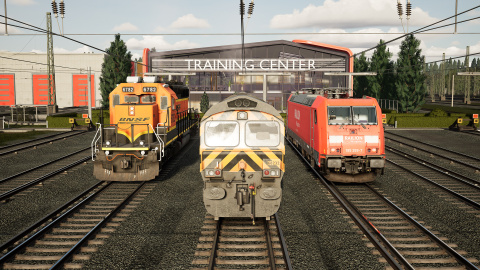 Coming from a series that suddenly starts updating and mastering its formula very well, Train Sim World 3 is nothing short of a railroad simulator. Therefore, from a first-person perspective, we will have to drive trains and deliver them to safe harbors, choosing dozens and dozens of routes, including necessarily a few new ones for this new iteration. The same applies to the trains themselves, of which there are even more. Oddly addictive, this is a game with a much larger community than you might think, and here its even more generous content and authenticity make it a headline worth keeping an eye on. And for the uninitiated, a whole new mode is offered so you can learn how to get around carefully. And why not, after all.
steel rise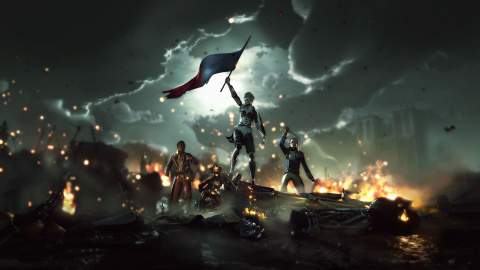 A solid Souls-style RPG that we've been eyeing for quite some time now. And for good reason: its context takes place in mid-18th-century France, when Louis XVI continues to send terrible machine guns at the population. Then comes the French Revolution, and in this bloody and fantastical bazaar, the player slips into the shoes of Aegis, the queen's bodyguard. Its very atypical, dark and addictive universe, and the promise of demanding action make it one of the releases to keep a close eye on in September. In addition, the set is designed by Spiders and published by Nacon, two French companies.
Pre-order Steelrising on Xbox for €59.90.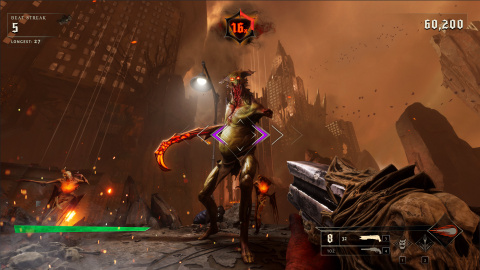 If you like big metal that gets dirty and beats demons in a satanic and post-apo atmosphere, then you are probably already a Doom fan and congratulations. That is why you should pay attention to Metal: Hellsinger, a mischievous first-person shooter in which the protagonist, inhabited by an unstoppable thirst for revenge, will attack the forces of hell with powerful shotgun strikes and other games. Its rather original feature – because yes, not to be accused of plagiarism – is that its fast FPS side is also mixed in with the "music" game. Thus, it will be necessary to shoot in the rhythm of the soundtrack, and the more we manage to synchronize with the OST (heavy metal that colors, remember), the more it intensifies and the stronger we become. . A concept that promises chaotic action, and we love it.
SBC 22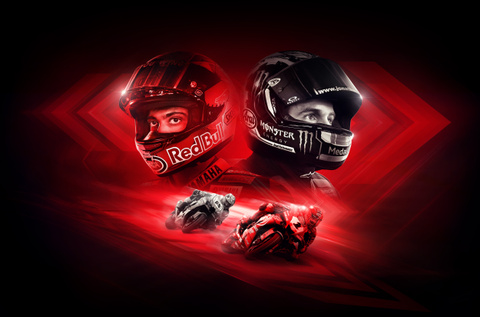 If motorsport is your thing, then perhaps SBK 22 will grab your attention: it's an iconic franchise that's unexpectedly taken a decade out of racing. As such, 2022 marks its big comeback and here's what deserves serious consideration for its proposal: a big solo mode with the official WorldSBK 2022 championship with twenty-four drivers and twelve stages, a real racing weekend (with three days of free practice, races and various situations), great control of your bike with the possibility of its deep optimization, artificial intelligence, which we are told is revolutionary thanks to the data collection system … not to mention the multiplayer. In short, a promising simulation that we can't wait to discover in September 2022.
soul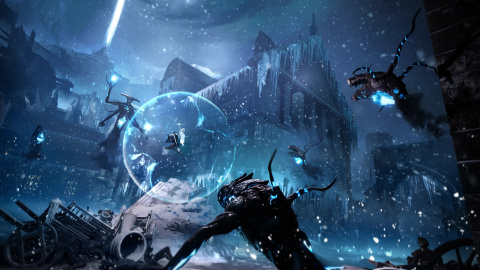 The action of this beat 'em up, which in places could well resemble Devil May Cry, takes place in a dark universe where we control two sisters Briar and Lutes, reincarnated as a chimera. Together, she wields extraordinary strength and resilience and will set out to fight the Wraiths, ferocious creatures that manage to cross the "Veil" to attack the Sacred Kingdoms of Caedas. In a word, you understand, but the universe of this Italian production (no, not Asian) promises to be frankly in demand, and this is definitely a good argument. In addition, its unbridled action is based on sharp gameplay, which we are promised is intense, as well as a little exploration in the key. Interesting, right?
Pre-Order Soulstice Deluxe Edition for €44.99 on Xbox Series
Session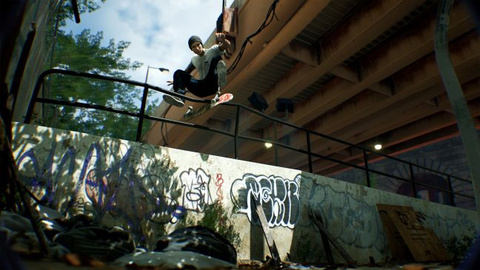 Ever since Skate disappeared from the surface in the past decade, some have tried to replace it, and Session is one of those contenders for the throne: after years of early access on PC, the final release is finally due this month for next-gen PC home consoles. . . So we play a skate game in which you can travel freely in an open world using your board and your imagination, offering many tricks. We will emphasize a very authentic aspect with a fisheye camera and precise gameplay based on the following concept: each controller stick represents a foot that we need to learn how to control in order to perform tricks. Note that Session is defined as a "skateboarders for skateboarders" game, which doesn't necessarily make it ultra-accessible… but no less integrated.
FIFA 23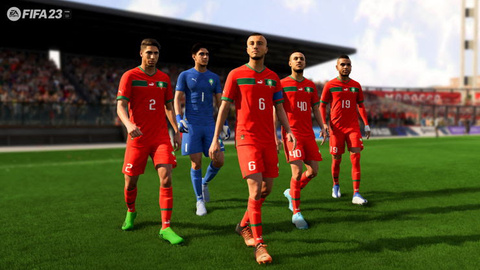 We qualify for this every year and so in 2022 it will fall on September 30th: Electronic Arts will release its giant FIFA 23. So, what's new for this 100th vintage? Even deeper technology thanks to HyperMotion2, providing deep realism, as well as all teams and licenses updated, in particular by women's clubs. That is to say, 19,000 players, 700 teams, over 100 stadiums and over 30 competitions. Not to mention the FUT mode. With this, you should last until next year without too much trouble.
Pre-order FIFA 23 for €55.97 instead of €69.99 on Xbox One.
Pre-order FIFA 23 for €60.49 instead of €69.99 on Xbox Series.
Goat Simulator 3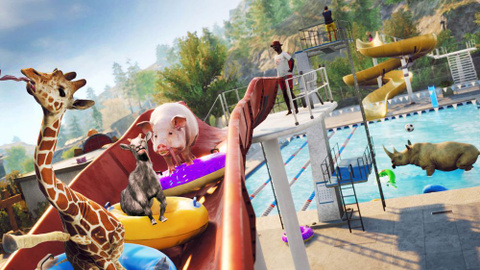 We honestly don't know what this will do, but the marketing campaign is doing its best to let us know as much as possible about it anyway: could it be that the budget invested allows for a slightly better experience? It's still too early to tell, but from what we know, the game looks downright insane with a constant second degree and repetitive nonsense. As a reminder, we take control of the goat among the many available species with different targets, always with the goal of making a huge mess. The game can be played solo, but also in online co-op, up to four: there is also extensive customization (and WTF) of our goat, availability of multiple weapons, collectibles everywhere… clear your mind after a hard day, Goat Simulator 3 can just be the perfect game. May be.
Pre-order Goat Simulator 3 for €24.99 on Xbox Series on Amazon.
This page contains affiliate links to some of the products that JV has selected for you. Each purchase you make by clicking on one of these links will not cost you more, but the online store will pay us a commission.
learn more.