The environmental issue is on everyone's lips these days, and the video game is also thinking about taking action. At least that's what's happening at Microsoft, which is announcing an update that will allow its Xbox consoles to significantly reduce their environmental footprint. Indeed, several goals have been set that should become exemplary at an environmental level by 2030 with a negative carbon footprint, a positive water footprint and a zero waste policy. The American giant announces that it has rethought the way it designs, manufactures, ships and uses its products. Concretely, this means that Xbox consoles will benefit from an update that will allow users to customize their console in a different way and thus reduce their environmental footprint when playing video games. This means that Xbox consoles can now choose time slots to reduce their carbon footprint by downloading and updating time slots during which the console can use the most power it can. Microsoft will indeed relaunch an already established principle with Windows Update, which has taken into account the carbon footprint of Windows 11-equipped PCs since last year.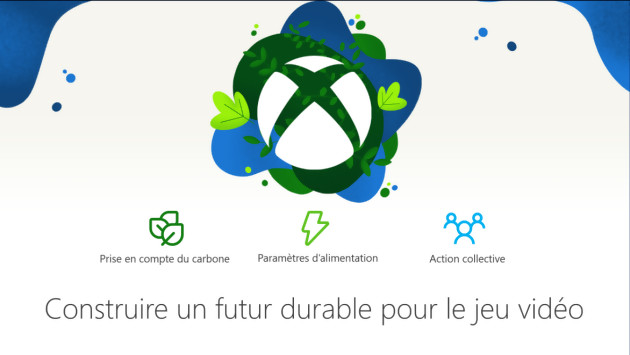 So by applying the data on Xbox consoles, we can schedule any update during the nightly maintenance window, which will result in a reduction in carbon emissions as electricity consumption will be low. For example, instead of waking up at a random time during the night, between 2 and 6 am, our Xbox will choose a time when it can use as much renewable energy as possible, depending on the region it is in. This will reduce dependence on fossil fuels and CO2 emissions and potentially save money. Please note, however, that this update is currently only available to Insiders using the shutdown (power saving) mode, but it will be available to everyone very soon. To do this, you will have to change your console's settings and put your console into "Stop" (power saving) mode, knowing that you can reduce power consumption by up to 20 times compared to Sleep mode.
To select the power off (power saving) mode on your Xbox, go to Settings > General > Power Options.