Game news Xbox Game Pass: Assassin's Creed Origins among other must-have games on June game list
Published on 26.05.2022 at 13:52
The month of May is coming to an end and Xbox is already introducing the first games to hit the Xbox Game Pass catalog next month.
Nothing is true, everything is allowed in Egypt
While players can get the latest games coming to Xbox Game Pass, including Sniper Elite 5 starting today, Xbox is starting to introduce a handful of console games that will be added to the catalog starting next month. One of the first games, and not least, is none other than Assassin's Creed Origins. In the guise of Bayek, Ubisoft's title will take you to the heart of ancient Egypt, through an open world, on a mission to find the origins of the Assassin's Creed. Experience guarantees you a rich epic of over a hundred quests with all new combat and infiltration mechanics. All you have to do is wait until June 7th to be able to (re-)draw your secret blade.
Actions and tactics are also included in the program.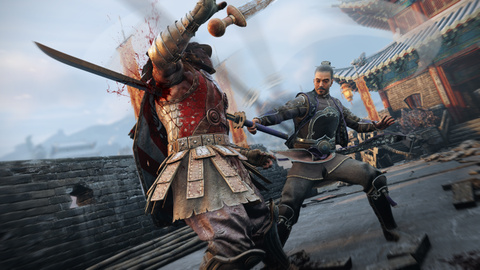 But Assassin's Creed Origins isn't the only game announced, and more must-have titles are coming soon. Starting June 1st, it's time to take action with the For Honor Marching Fire Edition, which takes you back to the Middle Ages. This special edition includes the base game as well as the Marching Fire expansion. Whether you decide to play as a knight, viking, samurai or warrior Wu Lin, alone or with friends, your goal will remain to take on all opponents in a brutal first-person shooter. A little later, at the end of the month, around June 21, it will be the turn of Shadowrun Trilogy to join the Xbox Game Pass catalog immediately after the game's release:
Shadowrun Returns
Shadowrun Dragonfall
shadow run hong kong
Therefore, there are no less than 3 iconic tactical games that will be available if you prefer to escape into the futuristic cyberpunk universe.
That's all for now. Games for PC or cloud version have not yet been revealed, but should be announced very soon.