Notice to players and, by the way, fans of The Mandalorian, Xbox and LucasFilm are giving away two super-limited editions of the Xbox Series X and Series S in the colors of the flagship Disney+ show.
Credits: Xbox
As you may know, this Wednesday, March 1, 2023, you will be able to learn about the continuation of the adventures of Dean Djarin and Grog. And yes, The Mandalorian is back with Season 3 on Disney+.
Since the launch of the series' first season, the big-eared firm and Xbox have maintained a fruitful partnership. On the occasion of the show's season 2 finale broadcast, Microsoft unveiled two special editions of the Xbox controller in The Mandalorian colors.
Here is a beautiful Xbox Series X/S The Mandalorian
In fact, it's no surprise that Xbox and Lucasfilm are back in business ahead of Season 3. S featuring our favorite duo.
Each console has its own design. The Xbox Series X honors Mando in a gorgeous black and white dress, while the Xbox Series S gives pride of place to Grog, aka Baby Yoda, in a green-dominated fashion.
Competitive only…
However, be careful not to throw yourself at your credit card. Like the special controllers introduced in December 2022, these Xbox Series X and Series S "The Mandalorian" are not for sale. On the other hand, you can win them in the conditions of a major competition.
"To celebrate the launch of Season 3, fans can enter the competition to win a Mandalorian-inspired limited edition Xbox Series S&X bundle, including a custom Grogu Xbox controller and case," Microsoft said in a statement.
To participate, simply retweet the official Xbox Twitter account. As the manufacturer clarifies, the competition will be held from March 1 to May 11 and, note, is open to fans from all over the world. Plus, those who live in the United States will be able to win a pretty crazy extra prize: a life-size replica of Grog's famous stroller. An indispensable item for all fans, it goes without saying.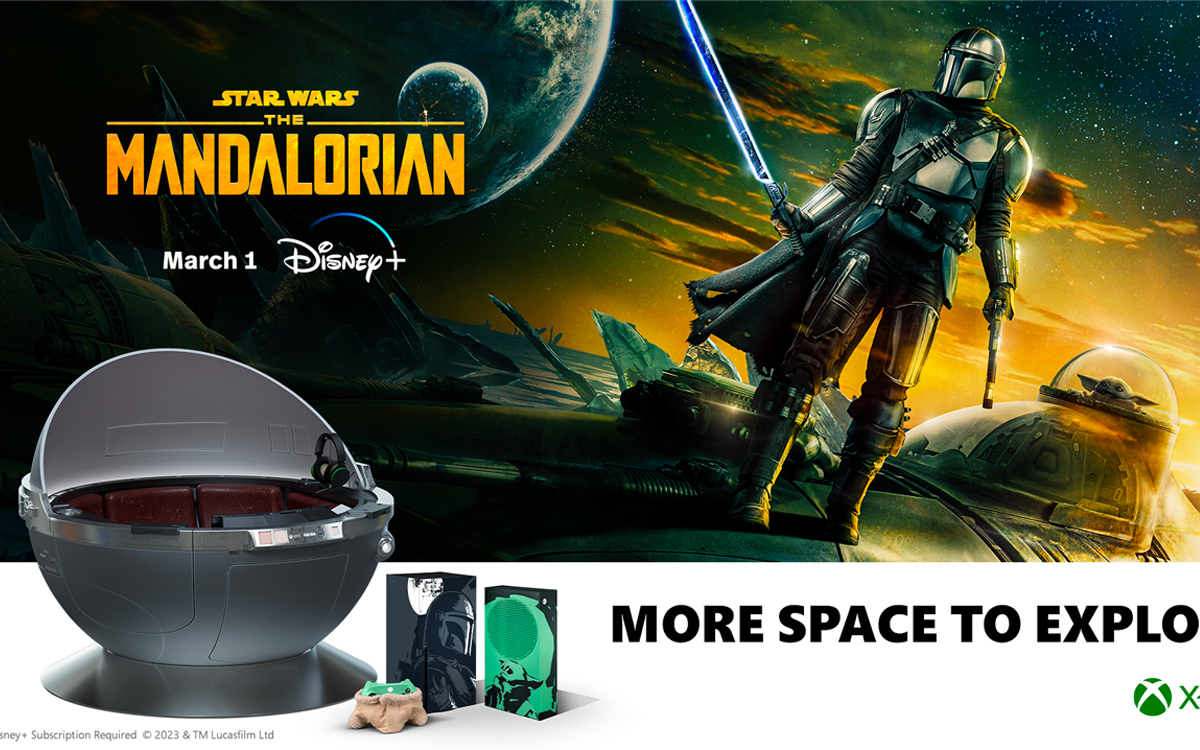 Credits: Xbox