Available for a few months on PlayStation 4, Xbox Series X | S, Xbox One and PC, the PlayStation 5 version of Yakuza: Like A Dragon is desired. As a reminder, the hero Ichiban Kasuga will spend 18 years of his life in prison for a crime of which he is not the author. When he is released, he discovers that the man he respected the most has slaughtered his clan. Ichiban decides to take his destiny back in hand in addition to lifting the veil on this dark betrayal.
Good news for budding collectors, a limited collector's edition is available now for pre-order on the website of Pix'n Love at a price of € 79.90 to accompany the release of Yakuza: Like a Dragon on the new machine Sony Interactive Entertainment. The latter therefore includes the game for the PS5, a artbook of 128 pages, a numbered certificate, four lithographs and a cardboard box with colors Pantone. Note that this edition is also available from Pix'n Love for PS4 and Xbox One and Xbox Series X | S.
Content of the limited collector's edition

The Yakuza: Like a Dragon game for PlayStation 5.
A 128-page artbook featuring numerous illustrations and exclusive interviews with Toshihiro Nagoshi, Hiroyuki Sakamoto and Masayoshi Yokoyama.
A numbered certificate of authenticity.
4 lithographs.
A unique cardboard box with Pantone colors.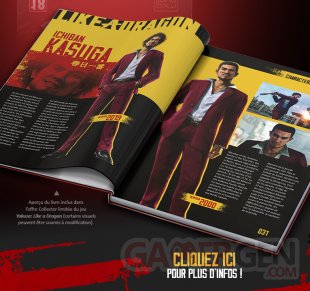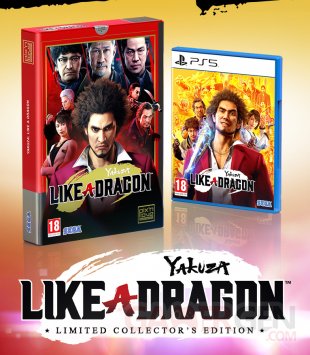 Waiting, Yakuza: Like a Dragon is available on PS4 for € 54.19 on Amazon.

Writer Apprentice
Laurent F.
Big fan of video games, new technologies and geek culture. Full time Geek and Gamer. Addicted to Monster Hunter and Darksiders saga. Where is the evidence? Well, I spent almost 3000 hours on MH3U and finished Darksiders 2 at least 12 times (I stopped counting …)
.