Game news PlayStation Plus: All "Free" Extra and Premium Formula Games as of August 2022
Published on 08/10/2022 at 19:53
After announcing that nearly the entire Yakuza saga will be coming to PlayStation Plus in August, Sony's subscription service is back in the spotlight today to unveil the entire summer catalog. So, are there any little surprises in the program?
The Extra and Premium PlayStation Plus formulas have been continuously offering content since last June. What's more, today Sony is introducing games that will be available to all subscribers starting August 16th. Of course, we will be eligible, as expected, for three Yakuza titles, as well as a few additional surprises.
Three Yakuza for the Price of One (PS4/PS5)
Let's start with what we've all been waiting for: Yakuza. So in less than a week, players will be able to dive into the underworld of Japan with the arrival of three hits from the Ryū ga Gotoku Studio saga. Obviously, we are referring to Yakuza Kiwami, the first and second in the title (remakes of the first two opuses), as well as Yakuza Zero: The Place of Oath. Sony's goal here is to introduce newcomers to the adventures of Kazuma Kiryu before the entry into service of Yakuza 3 Remastered and its sequels Yakuza 4 Remastered and Yakuza 5 Remastered, as well as the conclusion of Yakuza 6: The Song of Life. Indeed, the four aforementioned titles will be available in Sony's catalog later this year.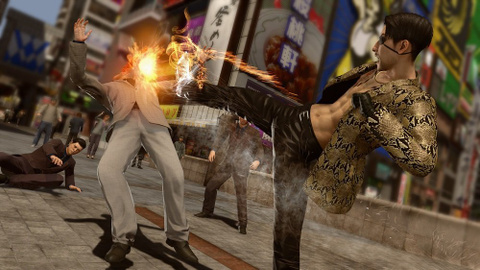 Ghost Recon Wildlands is also in the game (PS4/PS5).
We continue the program with Ghost Recon Wildlands, the title that breathed new life into the Ghost Recon franchise, offering players the chance to team up with up to three other players or even AI to progress in an absolutely gigantic open world. This is a playground with an area of ​​more than 500 km2, which can be crossed by car, boat or plane. In this piece signed by Ubisoft, the mission of our beloved Ghosts is to put an end to the drug trade rampant across Bolivia.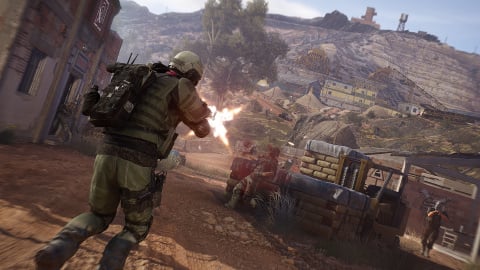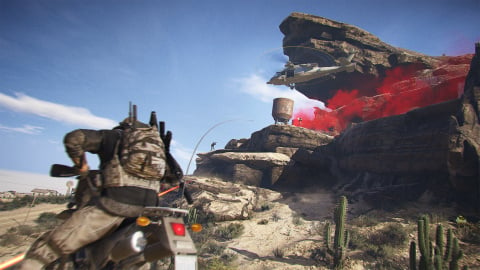 Little Bugsnax Surprise (PS4/PS5)
We continue with a little Bugsnax surprise. A very original title released at the launch of the PlayStation 5. Created by the creators of Octodad: Dadliest Catch, this game takes the player to Zenka Island, a place populated by live snacks like no other; Yes, you read it right. Your hero, in order to investigate this mystery, will have to hunt these strange snacks in order to analyze them and learn more about them. But the most interesting thing is that the creation allows you to mix with other shipwrecked characters on this island. The Grumps are getting crazier than each other.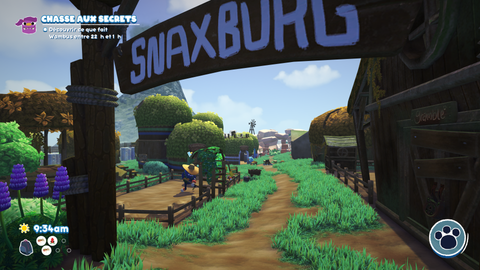 About the new PlayStation Plus:
What is PlayStation Plus?
PlayStation Plus is a subscription formula for PS4 and PS5. With various offers, you can enjoy hundreds of PlayStation games, a list of retro games from PS1 to PS3, and even streaming, depending on your subscription level.
What does 3 PS Plus offer?
PlayStation Plus consists of three tiers: Essential (€8.99 per month), Extra (€13.99 per month) and Premium (€16.99 per month). The former offers the same benefits as the old PS Plus (network play, cloud saves, monthly game inclusions, PlayStation Store exclusive discounts). The second also benefits from a catalog of around 400 PS4 titles | PS5. And the third adds on top of retro software (PSP, PS1, PS2, PSP), reading a selection of games remotely thanks to streaming, and – this is important – demos for testing several blockbusters.
Who can benefit from free PlayStation Plus games?
Depending on your subscription, you won't have access to the same games. With PlayStation Plus Essential, you are entitled to the PS Plus Collection (PS5 only) and games offered each month. With Extra you have access to the PS4 catalog | PS5 about 400 applications. And with Premium, you get nearly 340 retro games, PS3 game streaming, and demos.